New this fall:
My new 6-week online class series starts Sept. 29th:

"Embodied Mindfulness and the Feldenkrais Method®" - a six week series exploring 6 different 'Awareness Through Movement' lessons and how they affect ALL aspects of yourself... physical, emotional, mental, and spiritual. We will begin and end each class with a 5-minute guided mindfulness practice, bringing kind attention to whatever is happening in the moment... weaving in an inquiry of 'what is mindfulness? presence? embodiment? nervous system activation? stress states of fight, flight, freeze, and collapse? And, what is your experience of the ATM's impact on these states?
Join me for the
Annual Feldenkrais Guild® of North America Conference!
Link to Three Day Online Event Sept 10-12
I am honored to be one of the workshop presenters at the 2021 Annual Feldenkrais Guild® of North America Conference. It's a great opportunity for learning, healing, and discovering possibilities for living the life you want. This three-day online event includes many exciting workshops and Awareness Through Movement® lessons taught by an international collection of master teachers! Tuition INCLUDES access to recordings so you don't have to miss anything! Enjoy a staycation, focus what YOU need, and emerge from the weekend refreshed and ready for whatever is next for you!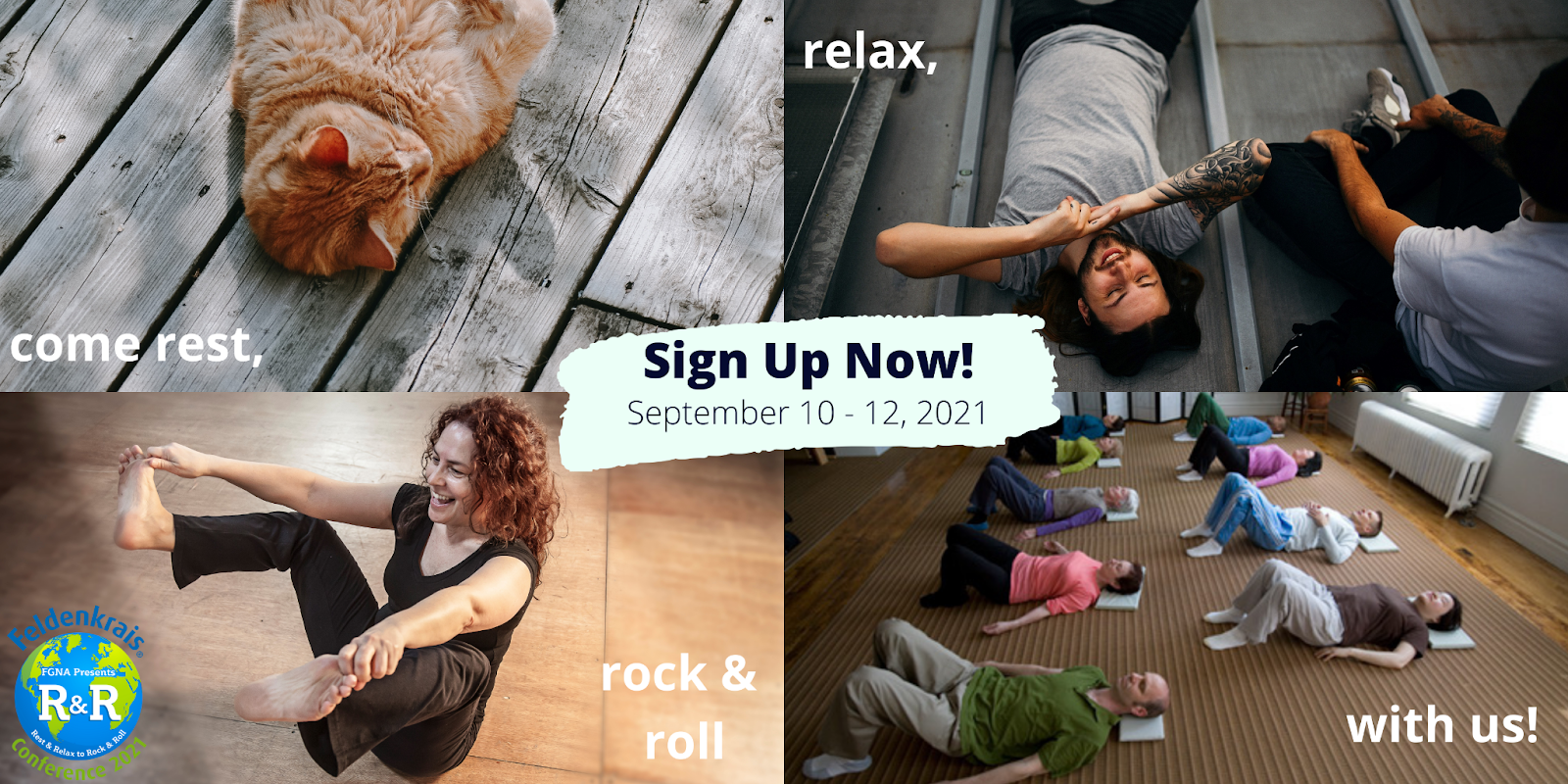 Ongoing offerings:
Awareness Through Movement® Online Classes

Wednesdays 11:15-12:15 Eastern Time
Beginners and Drop-ins are welcome and your first class is FREE until Sept. 29, which is the start of a six-week series "Embodied Mindfulness and the Feldenkrais Method®".
For more info, email me at Marcia@LifelongWellness.com
Using movement sequences from the Feldenkrais Method®, you will be verbally guided through gentle movement explorations that help you:
reduce stiffness, aches, pains, and stress

befriend your body and cultivate Body-Mind awareness

improve balance, posture, and ease of movement

more relaxed and connected from head to toe
Individual Sessions

via Zoom
(For new clients: email
Marcia@LifelongWellness.com

to set up a free 15-minute consultation)